A nice way to spend a Saturday morning…
A nice way to spend a Saturday morning…
I live about a 15 minute walk from a country park and nature reserve. Regular readers will recall that I've often popped over there to try and catch a sunrise or just for a wander around with a camera when the mood takes and I've nothing else to do.
Whist heading out recently to I don't remember where, I noticed a few posters had been tied onto lamp-posts and in other prominent places in the locale. I ignored the first few I passed as I'm so used to seeing such things for a lost dog or someone's XXth birthday that I mentally block them out. But this was more than that and they were spaced out, which said that it was neither of the above. I stopped and had a read – it told that the local authority was planning to reduce the number of wardens that look after all of the local parks and gardens in the borough in an attempt to reduce costs.
Given the waste and mis-direction that is apparent in so many local Governments, I thought this was in effect fiddling whilst Rome burned. There was a Twitter account set up so I put it on follow and got on with my day. I was very soon followed back and then sent a message directing me to a site where I could add my name to a petition to get the council to re-consider the proposal. This was duly completed and I had a look at the web-site which has been set up by one of the regular users of the reserve and the man behind the campaign.
Earlier this week, a quick exchange on Twitter between me and the person above who I now know to be Steve, lead to us agreeing to meet for a wander around the park on Saturday morning. This we did and the first thing that had me astounded was that the area I had been visiting for so long was only a very small part of the overall reserve – it is in fact 97 Hectares big and is home to as many as 94 different species of bird!
During my brief walk around today I saw some squirrels and a fox as well as several varieties of winged things. Steve and his friends are bird-watchers and their knowledge had me spellbound – I can take the pictures but it is rare for me to know what variety of bird it is. Steve and his friends are seriously into this and one of them, Vince, has been visiting the reserve for over 25 years! I took along my "default" lens and also my high magnification 170-500mm in the hope that I might get lucky, however with the sky a very dull grey it went back into the bag as quickly as it came out – I will have to have another try when there is some blue to be had!
So I contended myself with a few atmospheric shots, none are particularly noteworthy but it was good to meet with Steve, Vince, Dawn and Paul and spend a few hours learning not only about birds, but also how vast the site is. Unfortunately I got called away, but I'm sure we'll have another meet-up in the near future.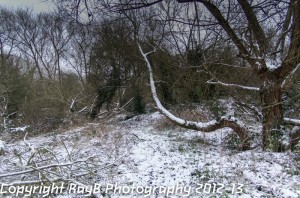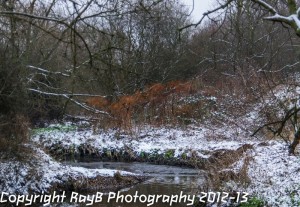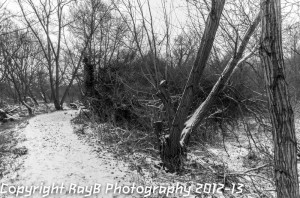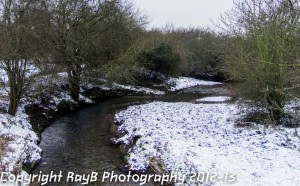 As well as being a country park and nature reserve, there is also the education centre attached to it which is used as a classroom for visiting school parties. It would be a terrible loss to the area and community if the funding for the wardens does get cut – our fear is that it will soon be used as a dumping ground and become a no-go area for people like us, the dozens of dog walkers, cyclists and countless others that use the facility on a daily basis.
Now, as we are all aware, the whole of the UK is currently under a blanket of snow, right? Err…? Yes, there is some snow in the shots above and there was evidence elsewhere, but the roads were all totally clear, even mine, which is usually covered in snow and ice long after the rest of the area has cleared up. Yes, I know that there are areas that are suffering, but we are not and I don't understand why the shelves in the shops have been almost stripped bare by dullards panic buying?